danieli is the creator of Survival series. She also created "DarkRun", "Apocalypse 101" (not active anymore), "Local Miner", "Infractus Terra", "The Long Winter", "Can You Survive The Exploding Building?", "Sol" and "Davidii's Zombies! -Sky High-".
She has over 1,260,000 place visits and over 430,000 profile views.
According to clockwork's calculator her level is 92.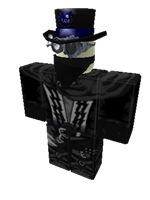 Ad blocker interference detected!
Wikia is a free-to-use site that makes money from advertising. We have a modified experience for viewers using ad blockers

Wikia is not accessible if you've made further modifications. Remove the custom ad blocker rule(s) and the page will load as expected.