The purpose of a Medieval Granary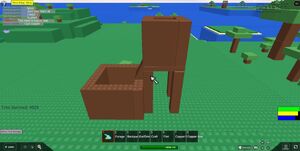 is the same as that of its predecessor the '
Crude Granary
': to convert wheat into flour. Unlike the Crude Granary, the Medieval Granary has a chute, to deliver it's converted wheat straight to the resource bin, which has an increased capacity. To convert the '
Wheat
' to '
Flour
', put the 'Wheat' into the slot on the tower.
This recipe is simple, yet unlike other building-types.
Two 'Large Wood'.
One 'Med Rock'.
Ad blocker interference detected!
Wikia is a free-to-use site that makes money from advertising. We have a modified experience for viewers using ad blockers

Wikia is not accessible if you've made further modifications. Remove the custom ad blocker rule(s) and the page will load as expected.