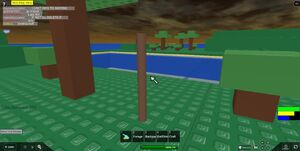 The purpose of Rope is very limited and is used only in the creation of a '
Crude Bucket
' or '
Steel Bucket
'.
This is not so much a recipe as a series of steps. Follow the steps by number.
Find, forage and place two 'Hemp Stalk'.
Open the craft menu and select the two hemp stalks, clicking 'Create Item'.
Find 'Fresh Hemp' in your inventory and drop it.
Open the craft menu and select the 'Fresh Hemp', clicking 'Process Ingredients'.
Wait until the green, 'Drying Hemp', turns into brown 'Hemp'.
Click on the 'Hemp' and click 'Create Item'.
Ad blocker interference detected!
Wikia is a free-to-use site that makes money from advertising. We have a modified experience for viewers using ad blockers

Wikia is not accessible if you've made further modifications. Remove the custom ad blocker rule(s) and the page will load as expected.